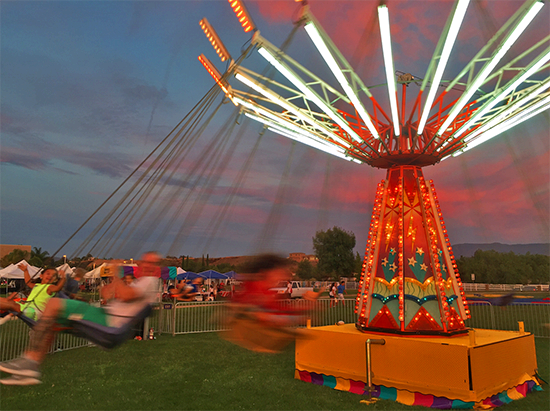 Giant Swings Carnival Ride
Setup Area: 75 Foot Circle
Age Group: Children and Adults





$6,995.00

Contact us for pricing and details.

Starting at $6995.00
The Giant Swings are a top-notch Theme Park quality ride. with 20 swing seats and stunning visual lighting effects - this item is a masterpeice and the crown jewel of the fun zone at any carnival, festival, company picnic, or event.
36" Height Requirement. Power and Operators are included in price. Travel charges extra.