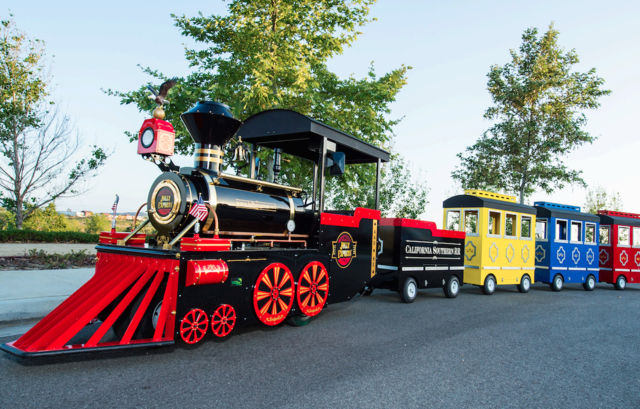 Jolly Express Deluxe Trackless Train - Electric




$895.00

for the first 2 hours



Jolly Express Deluxe Trackless Train
is an 1880's style steam-engine train (electric powered) with 4 beautifully designed cars (1 Coal Tender, 2 Passenger Cars, and 1 Caboose). The train is designed for both adults and children and can seat up to 24 people total.

Our Jolly Express experience includes the Train Engineer.

A conductor can be added at an extra cost to load and unload passengers.

$895.00 for 2 hours - $200.00 for each additional hour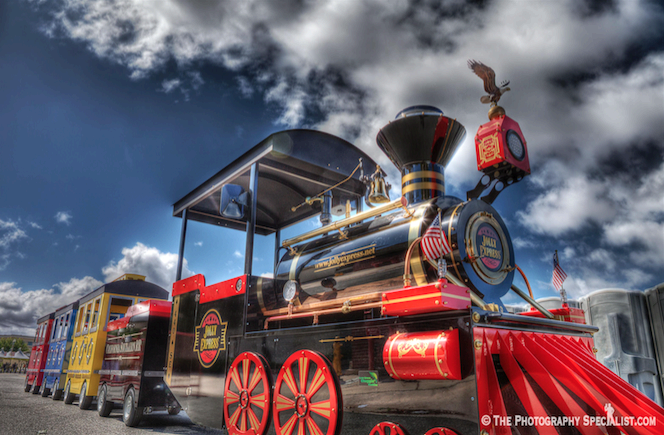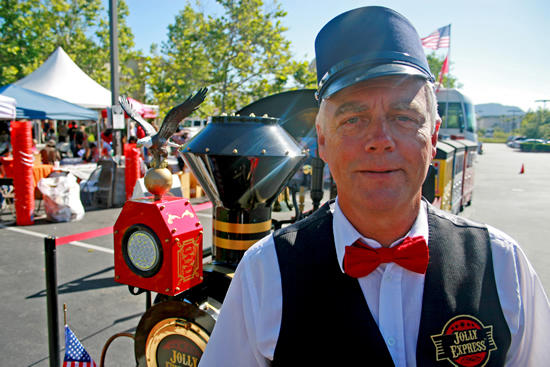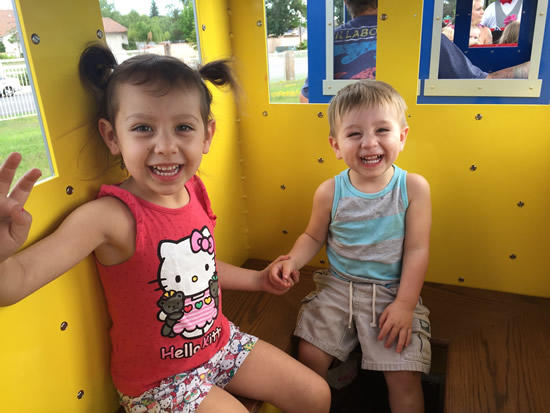 FAQ's


What type of surface can the train go on?
Cement, Asphalt, or short astroturf. We do offer a gas train that can run on grass and dirt.

Can it do slopes?
The flatter the better. A reference point would be if it is too steep for a tricycle, it is too steep for the Train

How much space do you need for the train to turn around?
We need 25 ft for the Locomotive and cars to turn around.

How fast does the train go?
The Train travels at approximately 5-6 mph.

How many cars are there?
There are 4 cars: 1 Coal Tender, 2 Passenger Cars, and 1 Caboose.

How much weight can each car hold?
Each car can hold up to 500lb (i.e. 2 adults 3-4 children)

How many children per car?
Each car can hold approx 6-7 children.

Can I rent the train and drive the Train?
No, sorry, only our Engineers are allowed to drive the train. He will arrive in an Engineer Costume.

Can you handle large crowds?
Yes, we can add crowd control barriers,stanchions.and a conductor to load and unload the cars at an additional cost. Please call for pricing.