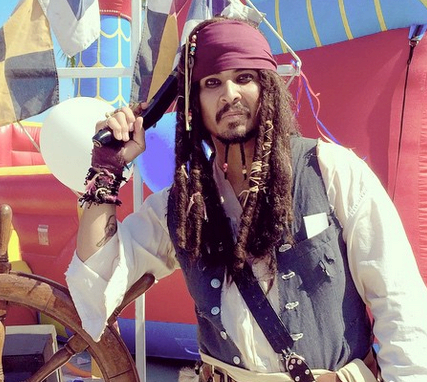 Pirate Jack Character




$295.00

for the first hour

Contact us for pricing and details.

You won't believe your eyes when Our Pirate Jack makes an appearance at your event interacts with your guests. The perfect touch to a pirate themed party. Pirate Jack is available for a one hour visit for $295.00. Each additional hour is $100.
Pirate Jack will interact and pose for photos with your guests. Upon request, he can also teach your guests pirate lingo, how to draw on pirate scrolls, tell a pirate-tale, lead a treasure hunt (client to provide treasure), teach your guests pirate etiquette and ceremoniously make them official crew members.